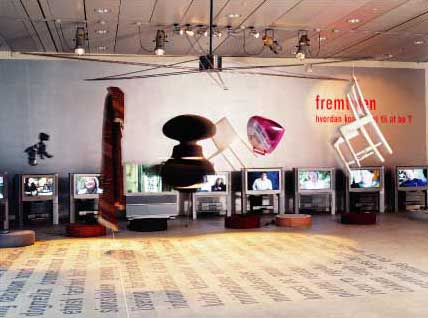 Bo Bedre exhibition at The Danish Design Center in collaboration with Danish architect Susse Fischer.
Photo: Peter M. Madsen
"A Stroll Down Memory Lane – Forty years of Bo Bedre" recreates four decades of cultural history as expressed in the design of familiar objects and interiors.
In the background you see videos showing interviews on "the lifestyles and interiors of the future."Bo Bedre at Bella Center.
Some Other Events: